Self realisation programme for teachers and principal at Loreto Day School. The principal was very impressed and shared her thoughts and honoured us with an appreciation letter….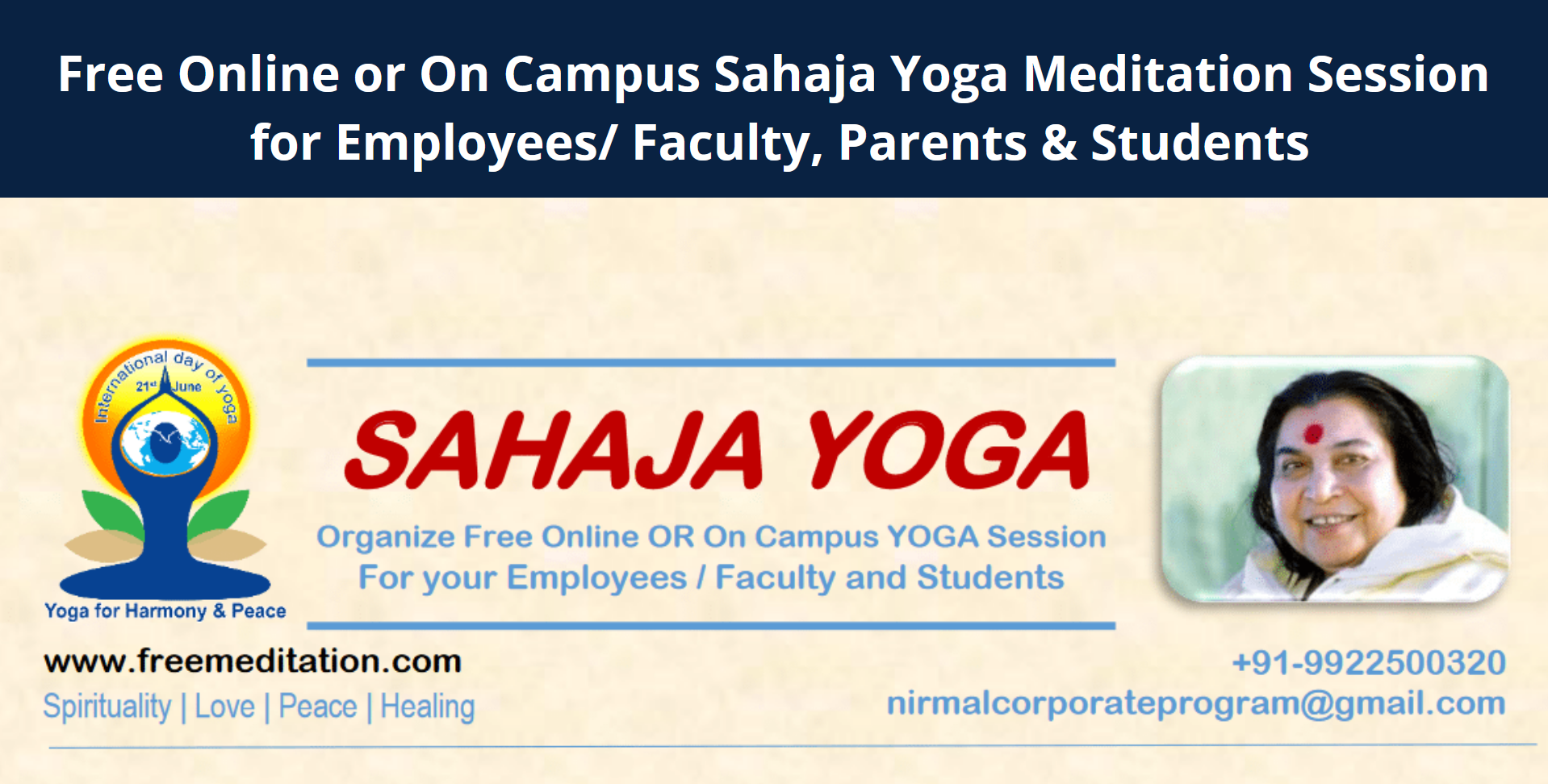 Free Online or On Campus Sahaja Yoga Meditation Session for Employees/ Faculty, Parents & Students is available. We are just one call away from you.
Do visit www.sahajayoga.org.in
Toll Free No. 1800 2700 800<...
Continue Reading