By the divine grace of Shri Mataji, the response to Sahaja Yoga from all sections of the society in Kashmir is overwhelming. We have covered forty schools in the interior areas of the Kashmir Valley in the last nine days and touched more than six thousand students and five hundred teachers.
The Sahaja concept of touching thoughtless state for the well-being of the teaching-learning community is practical and easy. The 16 page booklet released in Urdu and English is widely being accepted by the learned members of the society and the teachers.
Today, we are visiting at least six schools accompanied by press persons of well-known media houses to showcase the best practices in the deep yet simple and easy Sahaja Yoga. They will interact with the teachers and students to get a first-hand account of their experiences after self-realization.
We are hopeful to leverage this to create awareness in the whole world about the message of Divine Love which will establish peaceful collective living in this Valley.
We humbly request the whole Sahaja Yoga family to collectively pray for this Divine endeavor to encompass this Valley of great sages and saints.
Also we look forward to Sahaja Yogis from all over to join us in batches to carry on this Holy Torch of Enlightenment and Love till peace prevails as desired by Her Holiness.
Please forward this message in all the Whatsapp groups, FB and other communication channels across the world.
Nirmal regards
Team Members,
Divine Kashmir Mission
Take Away – Booklets, Leaflets, Letters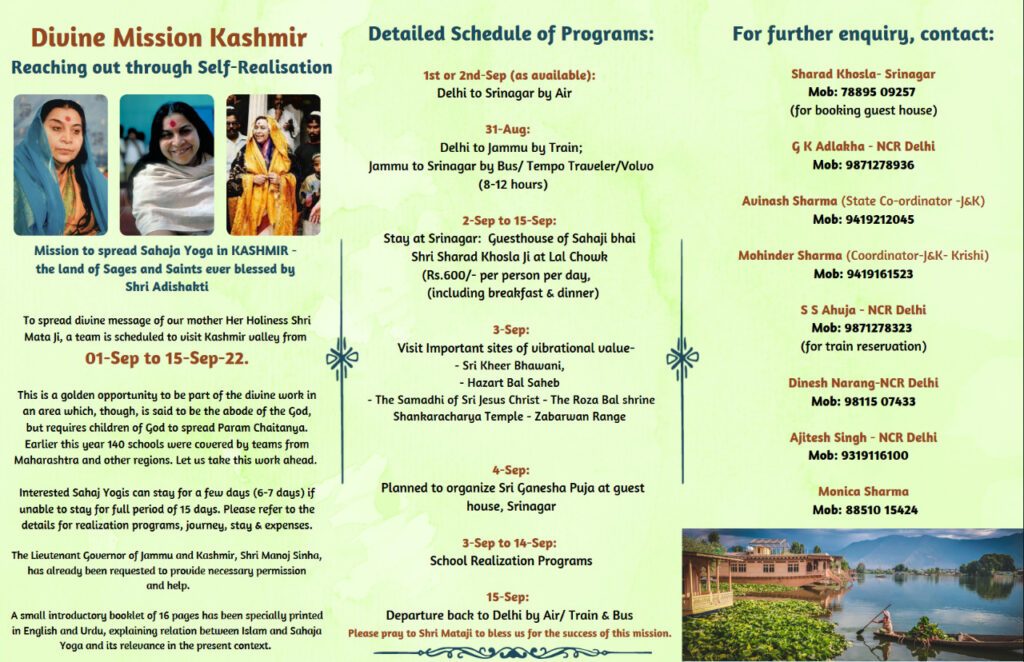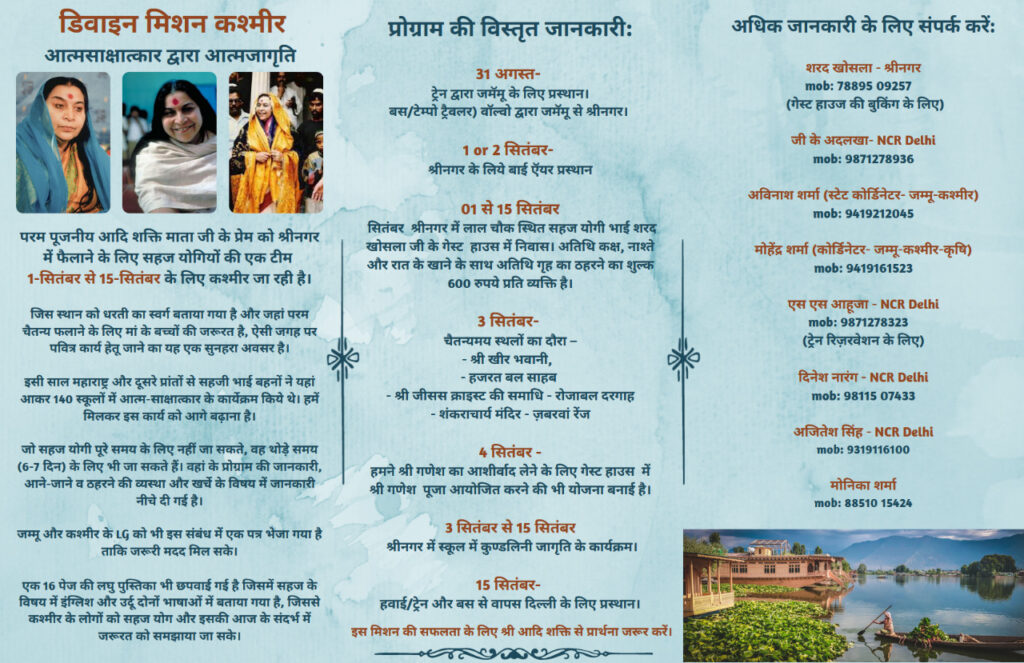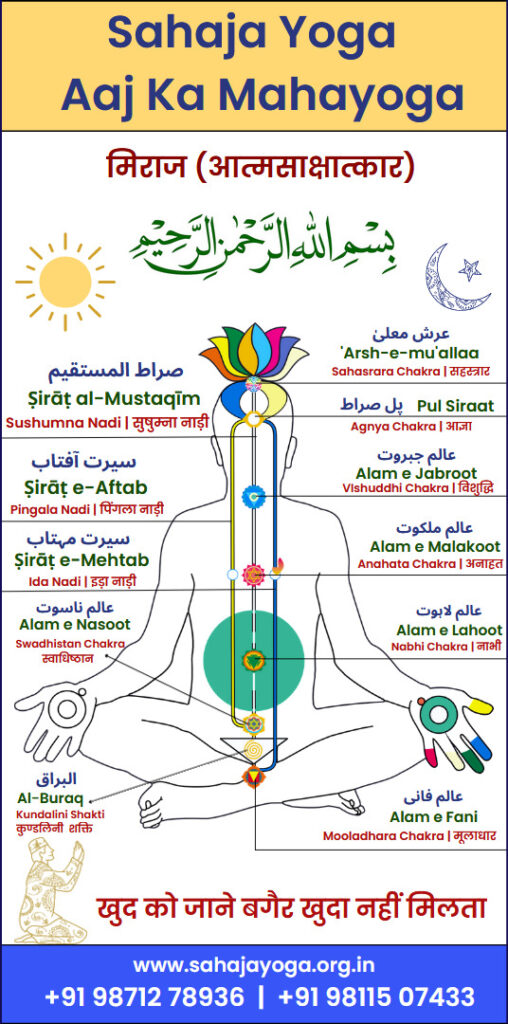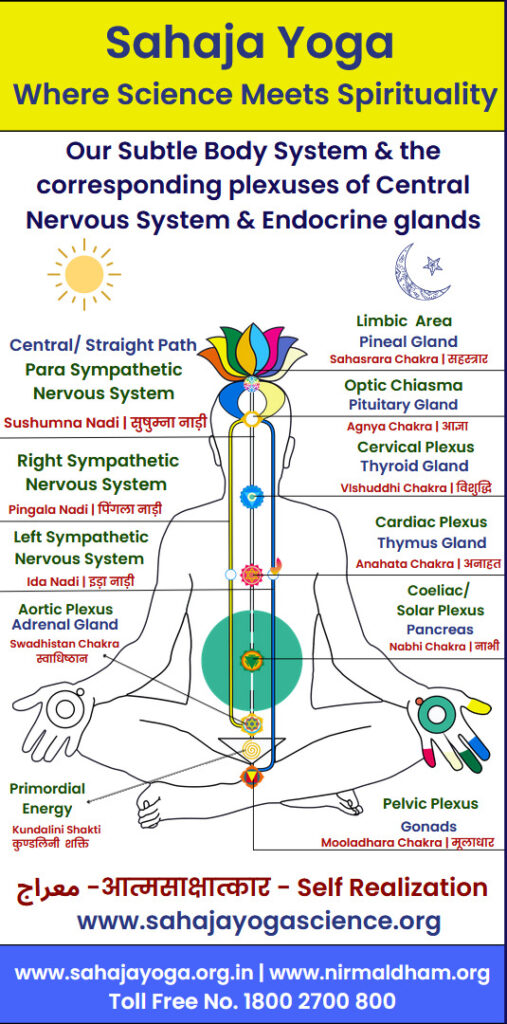 narang-Muslim-urdu-parichay-pustak

school-intro-3

Pulwama-dist-letter

press-kit-srinagar-3

Join Online Sahaja Muraquaba Sessions
Download Zoom app from playstore
Meeting ID- 479 584 7761
Passcode – 1234
Every Saturday and Sunday, timing given on the poster below